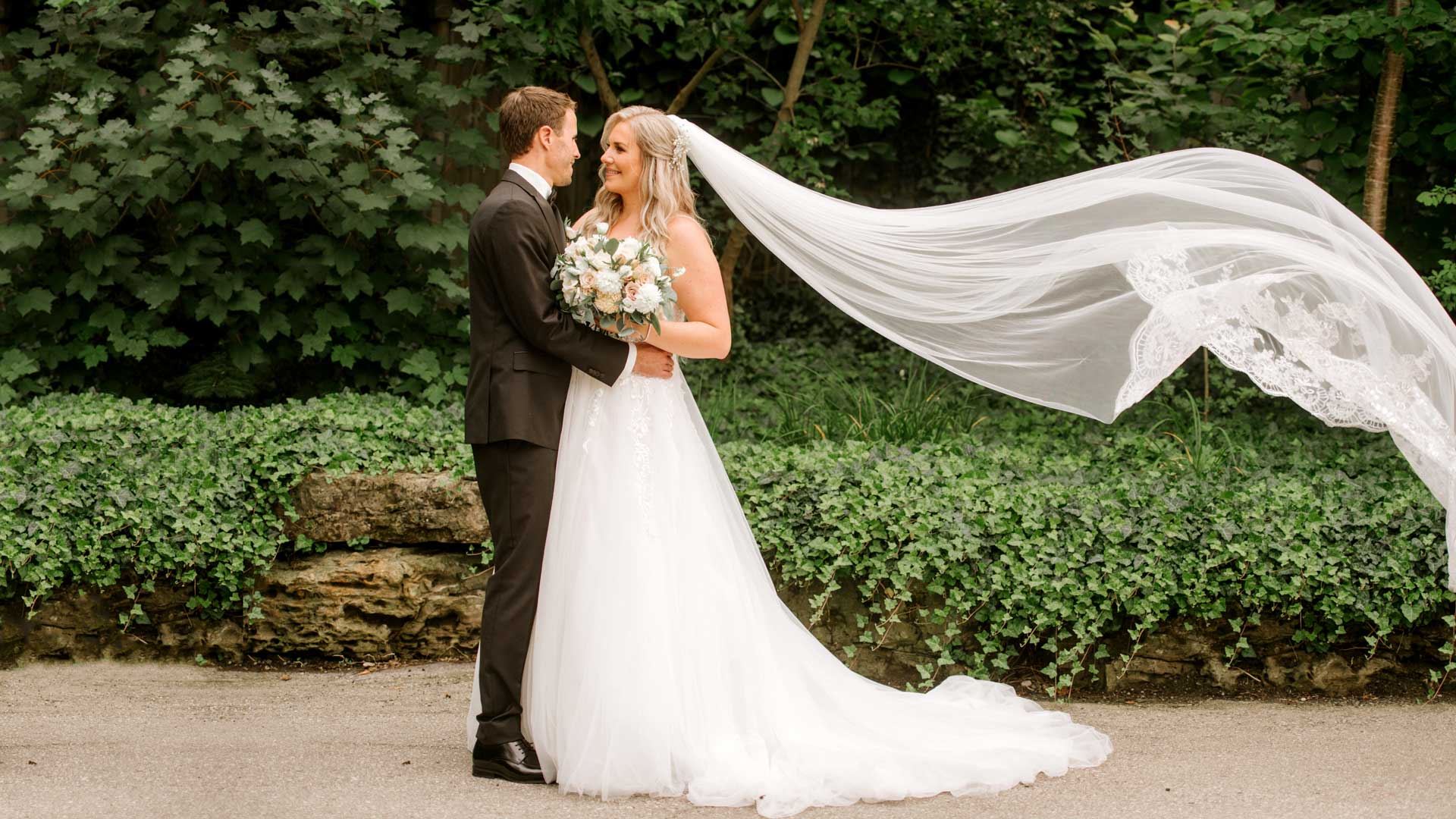 Nestled under the Escarpment, Ancaster Mill is a place where the pace slows, nature is found, and history recalled. A romantic location next to a waterfall and on the banks of a stream, the historic and utterly scenic ambience of Ancaster Mill paves the way for a perfect wedding.
This lovingly restored room offers a distinctly historic charm. The Governor's Room is a grand ballroom, with original architectural features including stone fireplace, casement windows and soaring 12-foot ceilings. Complementary to the heritage foundation are touches of elegant formality that elevate the space.
Seating Capacity: 130
Named after the war of 1812, this is our most historic room. Spacious yet intimate, this comfortable room offers a smaller wedding the opportunity to have a full reception dinner. This room includes a large stone fireplace and, for when the party really starts, a built-in dance floor. For an al fresco touch, there's also a private covered terrace for your guests.
Seating Capacity: 70
Lushly scenic and calmingly tranquil, the Millview Room boasts magnificent conservatory-style windows at every angle. Day or night, this room is located to capture everything about the Mill's environment, from the Escarpment's beauty that changes with the seasons, to the dynamic view of the original structure itself.
Seating Capacity: 100
Beautifully intimate and designed to embrace the full glory of the Mill's setting, the Solarium itself is picturesquely located to overlook the waterfall and the stream below. With its three-sided fireplace, and attached private lounge, this setting provides a richly atmospheric backdrop any season of the year.
Seating Capacity: 32
Our experienced Special Events Consultants are there to oversee every aspect of your wedding day. We are there to guide you on room selection, wine and menu choices, décor details such as table and floral arrangements, and in all ways ensure that the stresses of your wedding day planning are taken off your hands.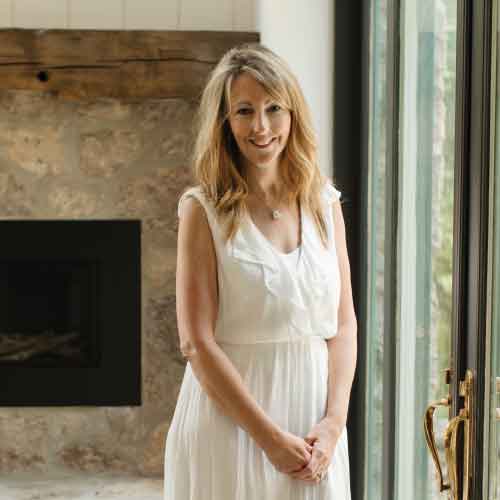 Senior Special Events Consultant
With champagne in hand, Nycole has been planning & hosting events for over two decades now. She loves connecting with clients and building relationships that often extend well after the event. Her goal, to exceed your expectations and ensure your wedding day is even better than you dreamed. She can't wait to hear from you!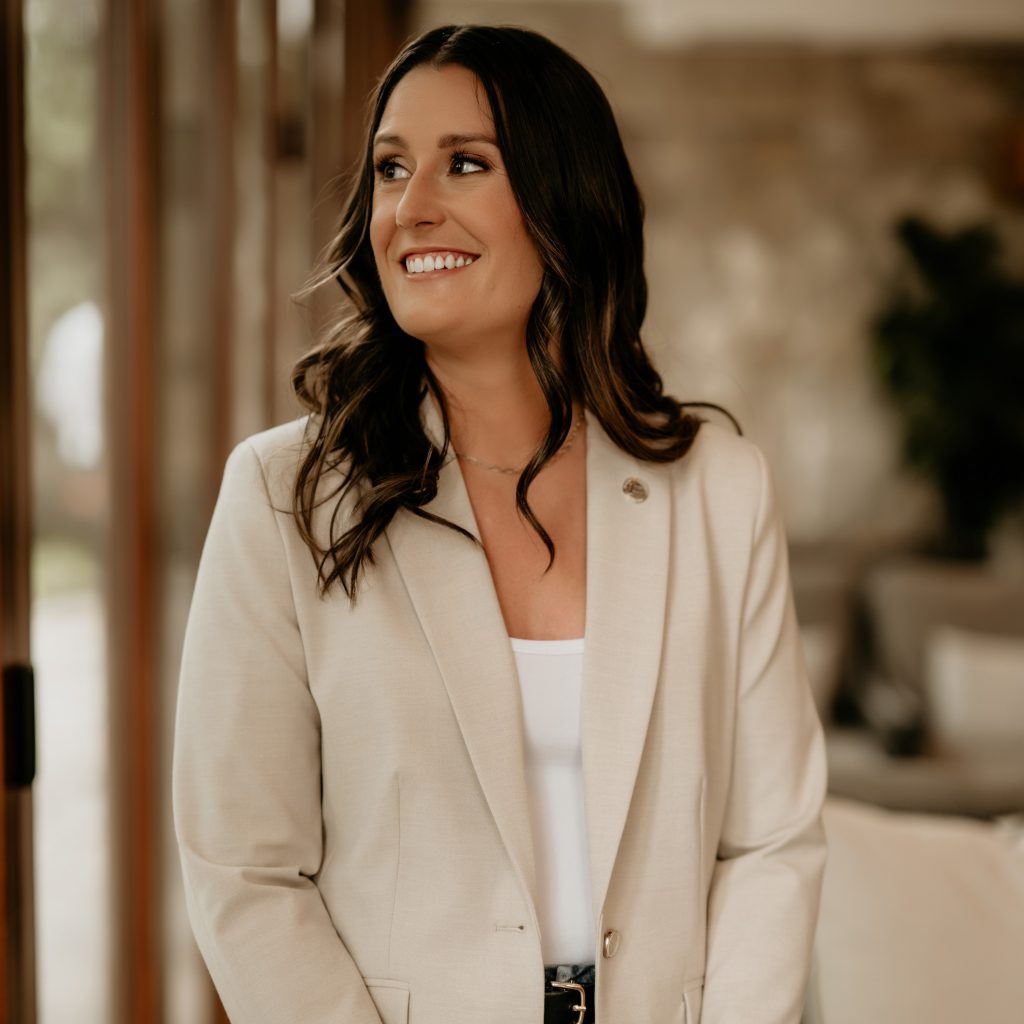 Executive Special Events Consultant
Vanessa Davis has been the driving force behind many of the weddings and events at Pearle since 2011. She loves people and being able to assess her clients' needs. If you are looking for an expert across all Pearle properties, Vanessa is the one you want to connect with! Her ultimate goal is to have the couple say "we would do it exactly the same all over again!"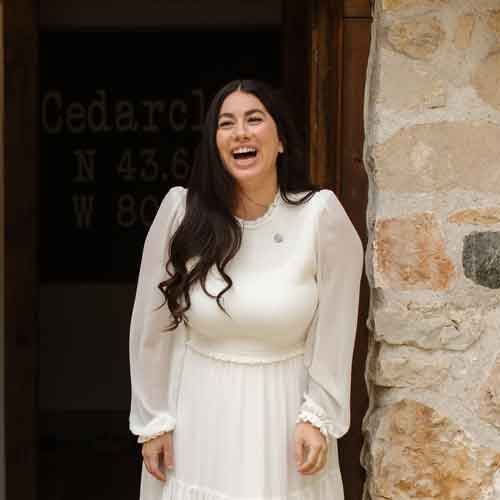 Senior Special Events Consultant
Megan Martin's contagious smile and energetic personality has helped her grow into her role as a Senior Special Events Consultant with Pearle Weddings. Specializing in the Ancaster Mill, Spencers at the Waterfront and The Pearle Hotel and Spa, Megan is looking forward to meeting new couples and seeing where their vision takes them. With each location feeling so different and unique, Megan is here to guide you knowing the experience will be filled with true love, passion and a day you'll always remember. 
Let's start the conversation!