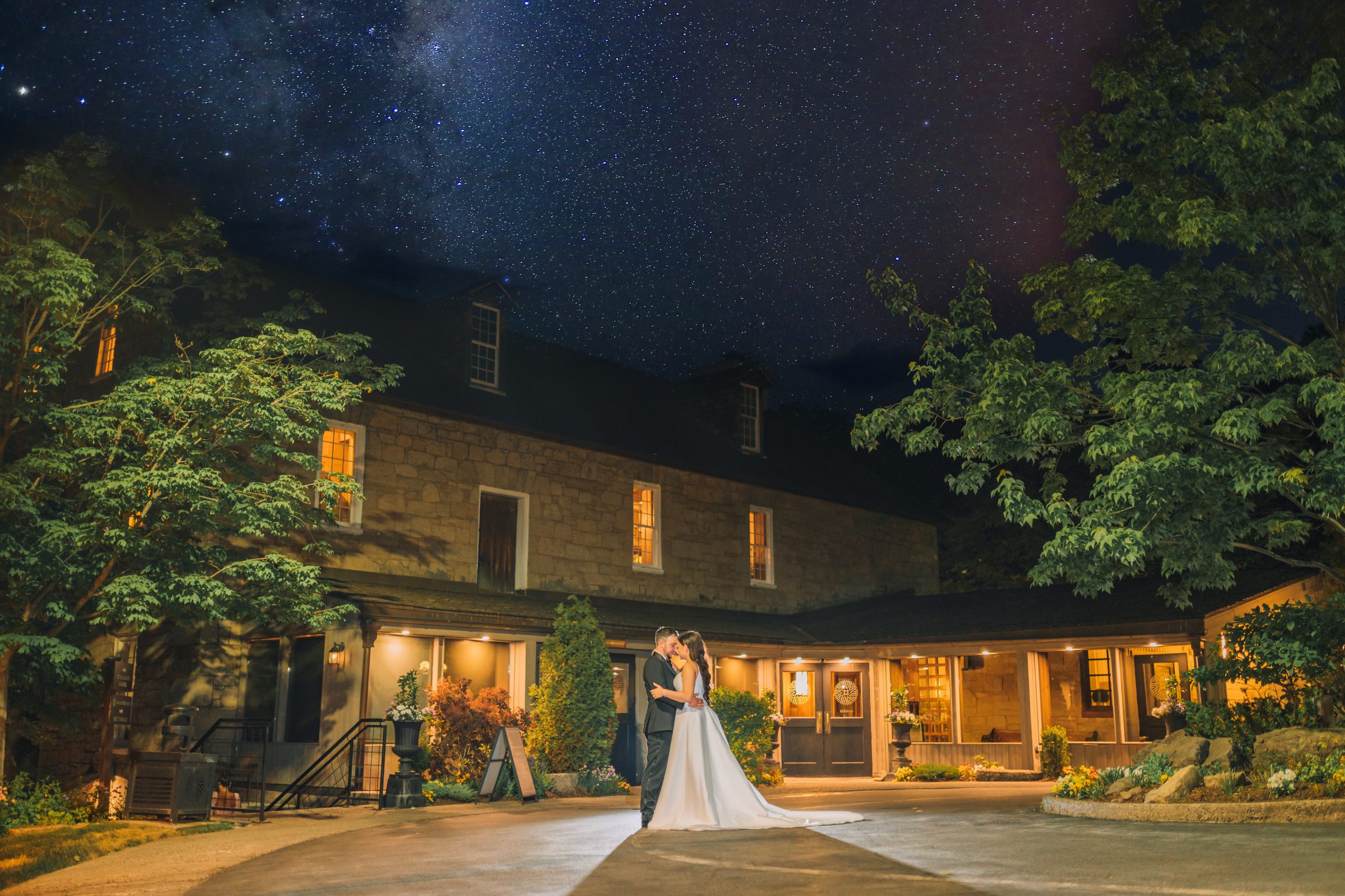 Nestled under the Escarpment, Ancaster Mill is a place where the pace slows, nature is found, and history recalled. A romantic location next to a waterfall and on the banks of a stream, the historic and utterly scenic ambience of Ancaster Mill paves the way for a perfect wedding.
"The team at Ancaster was fantastic! Every staff member that I spoke to went above and beyond my expectations on my wedding day! Nycole Stevenson helped me organize and plan out my day leading up to and Christina was incredible to have the day of my wedding! I honestly couldn't have imagined anything better. On top of the amazing service was the food that was to die for! Our wedding meal was the best meal I have ever tasted. Every guest called us to tell us how amazing their meal was. All in all, this was the most amazing experience we have ever had and would hands down recommend the Ancaster Mill to anyone! We also plan to visit for special events and anniversaries to come!"
– Alana G. | March 31, 2023
This lovingly restored room offers a distinctly historic charm. The Governor's Room is a grand ballroom, with original architectural features including stone fireplace, casement windows and soaring 12-foot ceilings. Complementary to the heritage foundation are touches of elegant formality that elevate the space.
Seating Capacity: 120
Named after the war of 1812, this is our most historic room. Spacious yet intimate, this comfortable room offers a smaller wedding the opportunity to have a full reception dinner. This room includes a large stone fireplace and, for when the party really starts, a built-in dance floor. For an al fresco touch, there's also a private covered terrace for your guests.
Seating Capacity: 70
Lushly scenic and calmingly tranquil, the Millview Room boasts magnificent conservatory-style windows at every angle. Day or night, this room is located to capture everything about the Mill's environment, from the Escarpment's beauty that changes with the seasons, to the dynamic view of the original structure itself.
Seating Capacity: 100
Beautifully intimate and designed to embrace the full glory of the Mill's setting, the Solarium itself is picturesquely located to overlook the waterfall and the stream below. With its three-sided fireplace, and attached private lounge, this setting provides a richly atmospheric backdrop any season of the year.
Seating Capacity: 32
Our experienced Special Events Consultants are there to oversee every aspect of your wedding day. We are there to guide you on room selection, wine and menu choices, décor details such as table and floral arrangements, and in all ways ensure that the stresses of your wedding day planning are taken off your hands.
Let's start the conversation!